Founded in 2000, Eartheasy is a family business with offices in the US & Canada. Learn more about the folks in our team: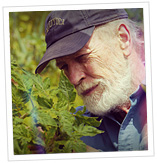 Greg
Originally from Long Island, NY, Greg Seaman founded Eartheasy in 2000 out of concern for the environment and a desire to help others live more sustainably. As Editor, Greg combines his upbringing in the cities of New York, Boston and San Francisco with the contrast of 36 years of living 'off-grid' to give us a balanced perspective on sustainable living.
Greg spends his free time gardening, working on his home and building a wooden sailboat with hand tools.
Lindsay
In 2010, Lindsay retired from her teaching job and is now able to follow her passion for organic gardening while helping manage the homestead. She works with Greg on our "research" gardens and orchard, where she enjoys experimenting with new ideas in organic food production.
Lindsay is an avid reader and researcher, and is the quiet contributor to many site articles. Lindsay grew up in rural communities in northern California.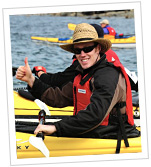 Ben
Ben graduated with a BSc from the University of Victoria, while concurrently building a successful contracting firm to pay for his university expenses. Over three years, Ben built the firm to almost half a million dollars in sales and 30 seasonal employees. His desire to do more for the environment, inspired by his lifelong love of nature, led him to work with his father on Eartheasy in 2007. Under Ben's management, the various products sold on Eartheasy were consolidated into a dedicated online store, with an office and warehouse in Milwaukee, Wisconsin.
On the weekends, Ben can usually be found gardening, hiking, or fishing.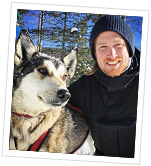 Aran
In 2009, Aran joined Eartheasy to help manage the website's growth. Aran received his business degree from the University of Victoria, and helped to pay for his education by running his own web design business. Aran has designed and spearheaded the development of Eartheasy's store & content management system. He ensures that Eartheasy keeps up with the best practices of modern web-based business.
Aran enjoys learning about emerging technologies, expanding his culinary skills, hiking, trail-running, and exploring the backcountry.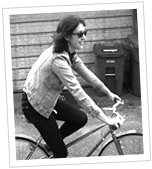 Casey
Casey was born and raised in a seaside village near Vancouver, Canada. In 2006, she moved to Montreal to study art and cultural studies at McGill University. Her background in writing and curating led to her work at Eartheasy where she curates products for sustainable living.
Casey loves gardening, art, music, and spending time in nature.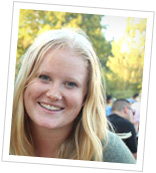 Blair
Blair graduated in 2012 from Queen's University with a BScH in Environmental Science. Since she was young, Blair has always had a passion for protecting animals and preserving the environment. This passion led Blair to join the Eartheasy team in April of 2013, to help manage our email and social media marketing.
In her spare time, Blair volunteers at a local kitten rescue agency and has adopted two rescue cats, Benji and Coco. Outside of work, Blair can usually be found in the dance studio or de-stressing in yoga class.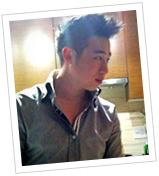 Joe
A Vancouver native, Joseph is proud to be representing Eartheasy in his own backyard. With a background in financial management, and experience running his own Internet marketing company prior to joining the team, we're happy to have Joseph on board as our Wholesale Accounts Manager with a specialty in LifeStraw products.
When he's not busy networking, Joseph enjoys working on side marketing projects and checking out the local nightlife scene.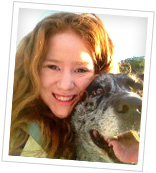 Amanda
Amanda grew up in a forest filled Pacific Northwest neighbourhood. She is passionate about the outdoors, sustainability, running, and dogs. Amanda's love for nature and the environment led her to join the Eartheasy team in September of 2015, where she uses her passion for the outdoors to source environmentally friendly products for the site.
Outside of the office you are likely to find Amanda in the forest with her dog or watching hockey.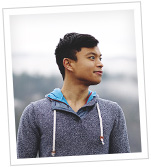 Justin
Justin moved from the Philippines to Vancouver with his family in 1995, and is thankful to call the Pacific Northwest his home. The main areas in life he pours into are hiking/snowshoeing, producing/playing electronic music, and being actively involved in his MoreThan12 community.
Being a nature lover, paired with his passion to be a good steward for the Earth, are what brought him to the Eartheasy team in April 2016. Although he's had experience in a number of different industries prior to working at Eartheasy (Automotive Repair for example), Customer Care has remained the focal point of his career.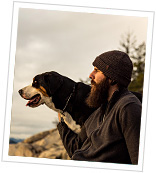 Steve
Steve was born and raised in Surrey and graduated from Simon Fraser University in 2013 with a BBA in Finance and Marketing. Steve joined the Eartheasy sales team in February of 2016, after working in the building supplies industry for several years prior.
Steve is a passionate sports fan and enjoys playing golf in the summer. On a Saturday morning you can typically find him somewhere in the North Shore mountains with his Greater Swiss Mountain Dog, Russell.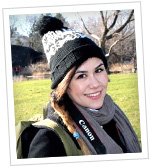 Ophir
Ophir graduated from UBC in 2016 with BA in English Literature, and is continuing her studies in Graphic Design at BCIT. Even though she moved to Vancouver from Israel when she was 7 years old, she still misses the sun and the heat. She likes reading, listening to every possible genre of music, and doing anything creative. At Eartheasy, Ophir handles customer service and graphic design projects.
Ophir is the mama of our office pup, Lexie.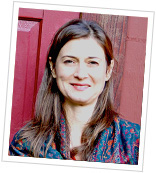 Shannon
Shannon officially joined the Eartheasy team in 2016 as blog editor. She holds a Bachelors degree in Visual Arts from the University of Guelph and an MFA in writing from the University of British Columbia. In 2010, Shannon and her husband purchased six acres on Vancouver Island where they built a passive solar, airtight house and began converting the surrounding blackberry bramble into productive gardens.
Shannon enjoys hiking, teaching, playing the fiddle, and writing.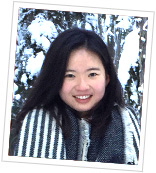 Angelia
Angelia moved to Vancouver from Indonesia in 2012 to attend university and recently graduated from University of British Columbia with a Bcom in Accounting last summer.
In her spare time, she likes to spend time with family and friends, exploring different restaurants and playing games!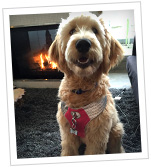 Lexie
Lexie is the office teddy bear, a sweet goldendoodle pup who has a healthy appetite for treats and games of tug-of-war.
She's the morning greeter at the office, always armed with a wagging tail and a wiggly bum.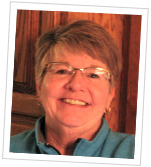 Ellen & Our Fulfillment Team
Ellen is the detail person who makes sure your order arrives on time and complete. She manages a team of experienced pick-packers on whom we all rely for accurate, consistent product gathering, packing and shipping.
Thanks to Ellen and the team, we have enjoyed a remarkable record of on-time delivery and customer satisfaction.